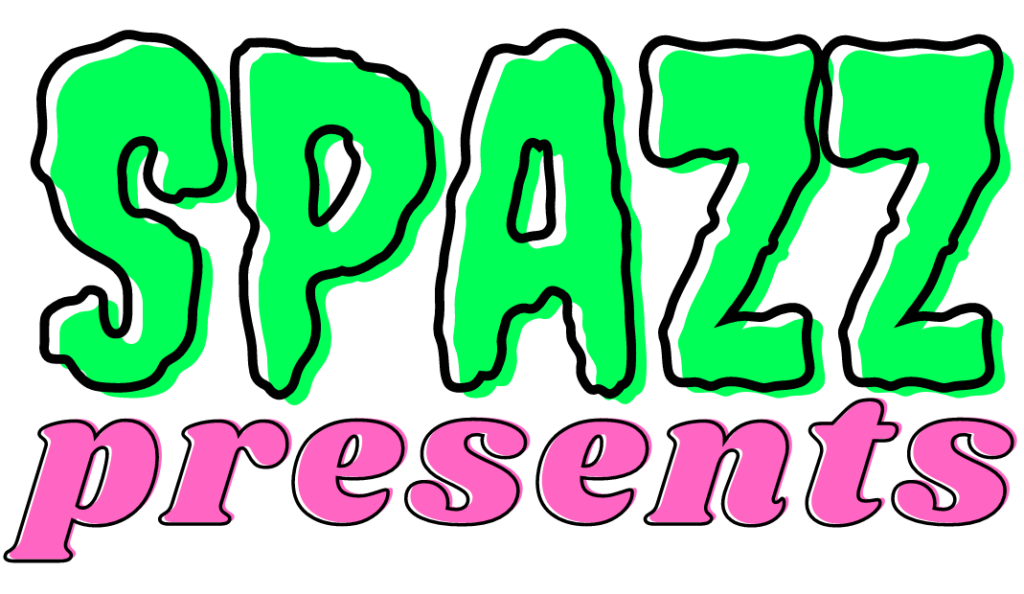 About Spazz Presents and SpazzPresents.com
Where Spazz Presents started, where we are now, and where we're going!
---
The conversation that kicked this site off…
L: "Look, I'm very excited about this. I feel like this is the start of some good stuff. Another life phase of Spazz."
J: "If I can connect the youths, I'm golden. They still care. Just gotta find a way to make it matter to them. For their time here."
L: "It's like the Goonies. It's THEIR time. But we're here to facilitate it. Guide them."
J: "I love guiding. Doing every aspect of the music scene definitely ain't my goal. Wanna be part of something, not all of it."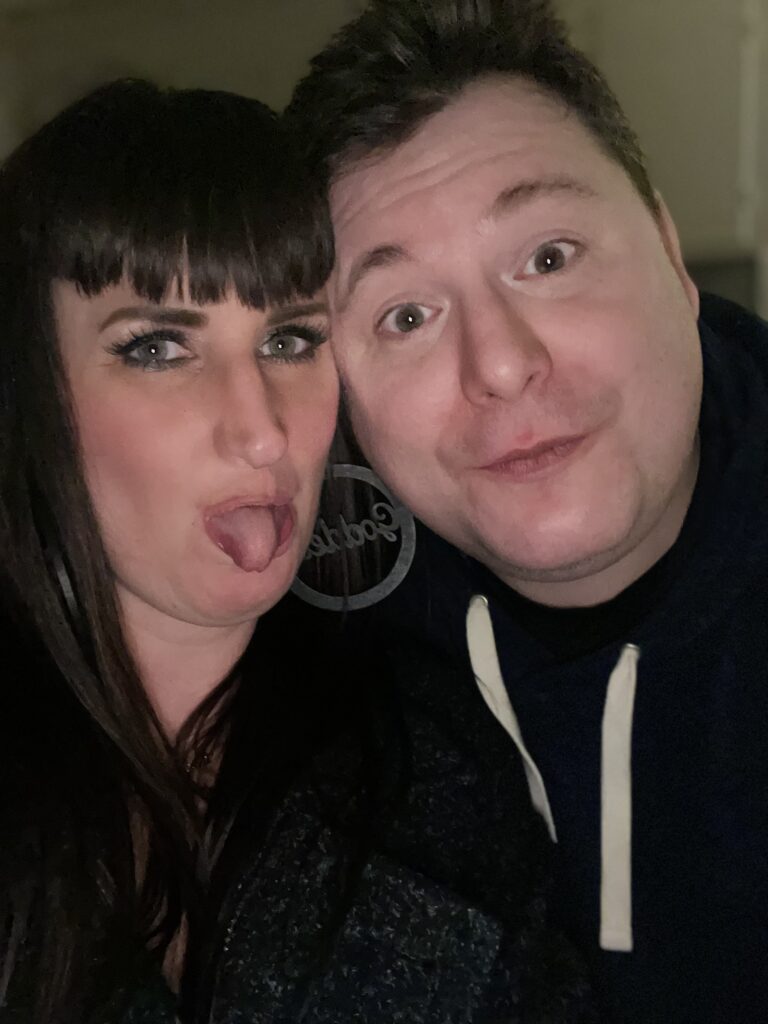 Fast forward to 2022 website launch…
Over the past couple of years, I've come to know Jeff Blinder, Spazz founder and promoter extraordinaire as someone who closely tends to Spazz Presents for an impressively sized community of creatives and music lovers, from Greenville and beyond. Starting with his deep roots in the New Jersey DIY scene circa 2003, he quickly developed the kind of savvy necessary for curating musical talent and promoting music in other large scenes like Philly. Jeff's keen ability to innovate and build up an audience's curiosity in music and art is what has given Spazz and its founder the longevity to keep things interesting. Furthermore, Jeff does it for the people, for the artists, and the musicians. When Jeff says he "loves guiding" it's because this unique community, thriving in Greenville, NC is now a part of everyone's lives. Spazz is chosen family and its family tree keeps growing. That being said, I want to talk about Spazz in the spirit of Jeff and his passion for guiding others and enriching the community around him. There is article after article on our Press page that goes into more detail about the "literal" background of Spazz and Jeff.
Although Spazz was founded somewhere around 2005 and Spazzatorium in 2006, I arrived in Greenville in early 2020. Since I was an outsider, I was seeing the Greenville scene with baby kitten eyes opening for the first time. I immediately gravitated towards the Spazz Presents events because it reminded me of the old Austin, Texas scene I had grown up in. It has a gritty, small-town feel, where big talent waits to be heard, in warm, inviting spaces where people crowd together in houses and backyards. Sometimes there is a hint of BBQ'ed meats on the smoker as the Spazz family buzzes around, bouncing their heads to the music. Often there are noteworthy, seasoned touring artists enjoying the smoked whole hog BBQ and jamming out with the new to Spazz musicians, the ones who consider these seasoned artists their mentors and influences.
Now later that year, Jeff started discussing the future of Spazz Presents, Spazz Fest, and potentially developing a website to cultivate the two into their next life phase. Working with Jeff has been so natural because again, I want to emphasize Jeff's keen ability to recognize talent and bring those people in close to collaborate and shape the ever-evolving Spazz scene. In addition, he does it with heart and gratitude. Wholly and honestly, Jeff has always seen Spazz as a passageway for talent to utilize and move throughout, to use every drop of it until it's dry, and then move onward and upward. Jeff encourages and builds up the people around him to benefit everyone involved. Spazz Presents pulls the best creative skills out of others and then it gives back as much life water as it absorbs, if not more.
So in a nutshell, that's why I think relaying our conversation above perfectly illustrates Spazz. It's homegrown, it's unique, it's vibrant as hell, truly inclusive, and it provides the resources to help its community flourish. It's a family that embraces art in all forms and people alike. An example of the energy and potency of Spazz Presents is that Jeff took a nine-year hiatus from Spazz and Greenville. However, later when he re-established himself in the city in 2018, he realized that Spazz was still abuzz. Greenville was in the perfect position to see a bit of a revival, so he came to this conclusion…Spazz Presents' life force is still vibrating and new artists are eager to jam with the vets that come to visit on tour. Jeff could now see the future of Spazz Presents before him. Presently Spazz has evolved to hosting packed shows at the iconic State Theater, as well as in other cities and states, and it is now expanding its relevance and visibility to the digital communications landscape. Still, Spazz Presents will host inviting hometown backyard BBQs and clandestine living room noise shows. It's still DIY to the core.
At last, Spazz holds up because it's this really fucking special thing, curated with gratitude, passed on with gratitude, and always burning in our hearts, for generations to come.
To all the creatives and appreciative patrons in this space we call life,
THANK YOU.
~ SPAZZ ~
Bio by Leigh Kessel
---
Website and Publishing by Spazz Presents and Leigh Media Wave / 3D Animation by @deepfak3r<333
Contributors: Wayne Anderson, Leigh Kessel, Heather MacIntyre
---